Moses whom YAH Elohim anointed to lead the Israelites out of Egypt's bondage of slavery was shown the Promised Land but did not enter it.  He died in the land of Moab [Deuteronomy 34:4].  Before he died, there was impartation.  Moses laid his hands upon Joshua his servant and Joshua "was full of the spirit of wisdom" [Deuteronomy 34:9].
Right after that we read in Joshua chapter 1 YAH's instructions to Joshua.  "Moses My servant is dead; now therefore arise, go over this Jordan, you and all this people, into the land which I am giving to them, to the people of Israel" [Joshua 1:2].
"Every place that the sole of your foot will thread upon I have given you, as I promised to Moses.  From the wilderness and this Lebanon as far as the great river, the river Euphrates, all the land of the Hittites to the Great Sea toward the going down of the sun shall be your territory" – Joshua 1:3-4
YAH did great miracles thereafter through Joshua.  The Jordan River dried up and the Israelites crossed on dry land.  The Wall of Jericho came tumbling down at the sounds of the shofar and marching.  The children of Israel possessed their Covenant land, a physical territory, as YAH promised through Abraham, Isaac, Jacob and Moses.
Likewise, in the spiritual realm, YAH is calling us to take possession of His promises for us and take back the territories in our lives that Satan is in possession of.  The Book of Joshua tells us YAH's strategies to expand our spiritual territories and how to find prosperity and success.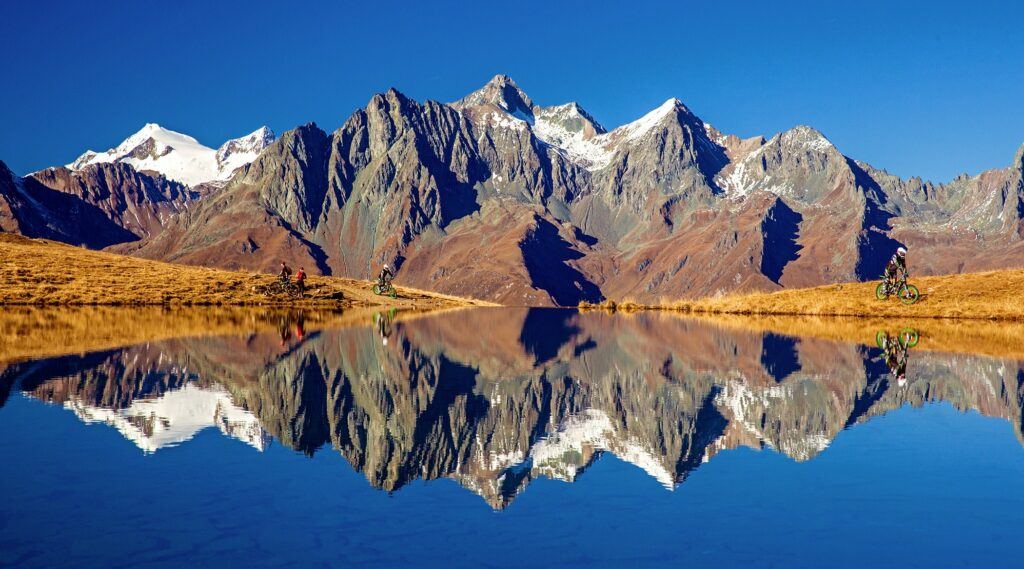 Territories in our lives can be about habits, attitudes and ways that are contrary to YAH's Commandments [Torah].  Jealousy, bitterness, anger, revengeful thoughts, addictions to substances that are harmful to the body, addictions to pornography, theft, murder, gossip, slander, lying, adultery and fornication, quenching and grieving of the Holy Spirit and moving away from YAH.  The territories in which we move away from YAH who is Light, the darkness [Devil] occupies.
YAH promised us many beautiful promises and plans.  "For I know the plans I have for you, says YAH, plans for welfare and not for evil, to give you a future and a hope" [Jeremiah 29:11].  Yeshua came to give us life in abundance peace, love, joy, success and prosperity.  The promises of YAH and His calling upon our lives are irrevocable [Romans 11:29] and is available for anyone who dare to believe and be a Joshua to take possession of.
YAH Elohim God is always ready to expand our territories when we walk in the spirit of Joshua to believe Him, take action and keep moving the boundaries of evil with good.  YAH will help us by His Spirit [Zachariah 4:6] when we move.
YAH's blueprint and strategies to expand our spiritual territories are clearly recorded in Joshua 1.  He says "Be strong and of good courage" [Joshua 1:6] and tells us to:
Obey Him and His Commandments [Torah]
"This book of the Torah shall not depart out of your mouth, but you shall meditate on it day and night, that you may be careful to do according to all that is written in it; for then you shall make your way prosperous, and then you shall have good success"  [HRB…For then you shall prosper your way, and then you shall act wisely] – Joshua 1:8.  Do we meditate on the WORD of YAH day and night?
Prosperity
Physical, mental, emotional and spiritual prosperity is directly correlated to the Torah.  When we have the Word of God in our hearts and in our conscious and sub-conscious minds and obey with our actions, we will sure find prosperity.
Good Success
Not just success but "good success" we shall find when we live by the Laws of YAH [Torah].  Blessed is the man whose "delight is in the Torah and in His Law he meditates day and night.  He shall be like a tree planted by the rivers of water, that brings forth its fruit in its season, whose leaf also shall not wither, and whatever he does shall prosper" [Psalms 1:2-3].
The Holy Spirit [Ruach Elohim] and the Torah [Word of God] work together.  Obedience comes from the healthy fear of YAH, and faith in Him.
YAH promises us "No man shall be able to stand before you all the days of your life; as I was with Moshe, so I will be with you; I will not fail you or forsake you" – Joshua 1:5
"Only be strong and very courageous, being careful to do according to the Torah which Moshe my servant commanded you; turn not from it to the right hand or to the left, that you may have good success wherever you go"  [HRB...that you may act wisely wherever you go] – Joshua 1:7
He commands us to be strong and of good courage when we set out to expand out spiritual territory.  Because he is 100% sure He will meet us halfway and help us.  "Elohim is our refuge and strength" [Psalms 46:1]
"Have I not commanded you?  Be strong and of good courage; be not frightened, neither be dismayed; for YAH your Elohim is with you wherever you go" – Joshua 1:9
All honor and glory to YAH Elohim God through Yeshua HaMasiac.  May His Holy Spirit [Ruach HaKodesh] help us to meditate on His Word and help us to expand our spiritual territories.